ビール味見 Beer Tasting@Cafe Frape
2010年 11月 15日
2010.11.15 Monday cloudy 9℃
17:00 G&T computer fix not available
18:26
ビール味見@カフェ・フラペー
*Gringel Bier - Cafe De Grendelpoort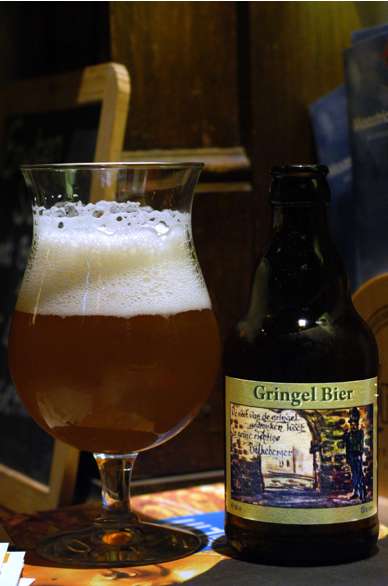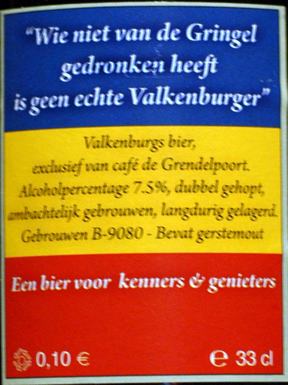 *Christoffel Bok -
Sint Christoffel Bier
*Humming ale -
Anchor Brewing(San Francisco Ca USA)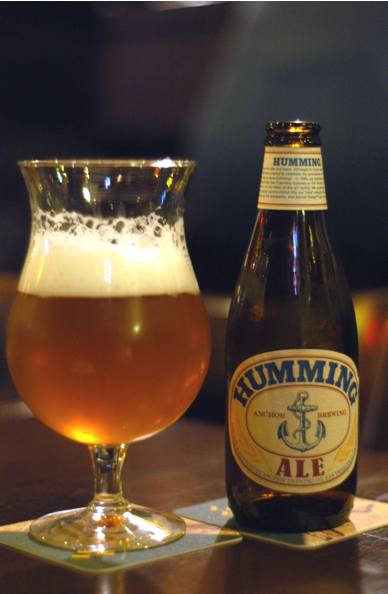 *Meantime Chocolate 6.5% -
Meantime Brewing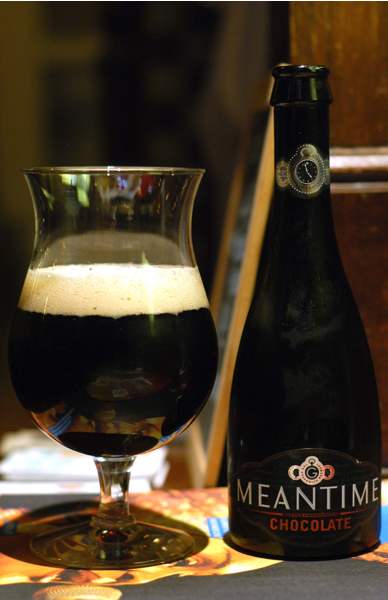 COMMERCIAL DESCRIPTION
Chocolate and beer! Are we Mad? We'd rather say passionate. We marry the soothing flavour of this complex malt barley grist with a hint of dark chocolate. This is a beer for your more self-indulgent moments. Great for lazy afternoons or long evenings, it is best served chilled with your feet up, watching the sun go down. Like we say – chilled.
A silky-smooth suppertime beer, created using dark malts and chocolate. Pronounced vanilla notes fuse the chocolate and malts together to give a rich, warming, flavour that also works well as a complement to fruity desserts, summer puddings and autumn berries.Available in 330ml bottles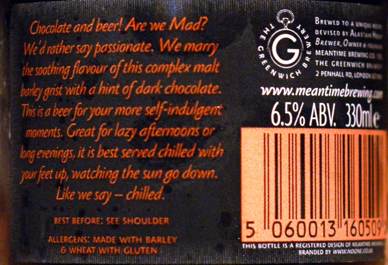 *Den Alternatief 5.0% -
Brouwerij Het Alternatief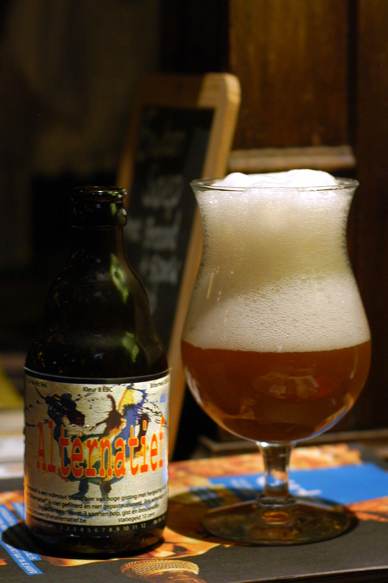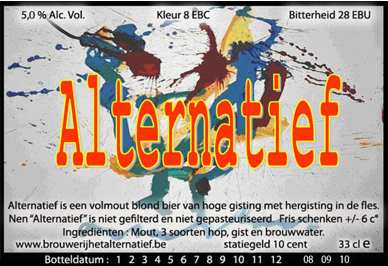 *Punk IPA -
Brew Dog Beer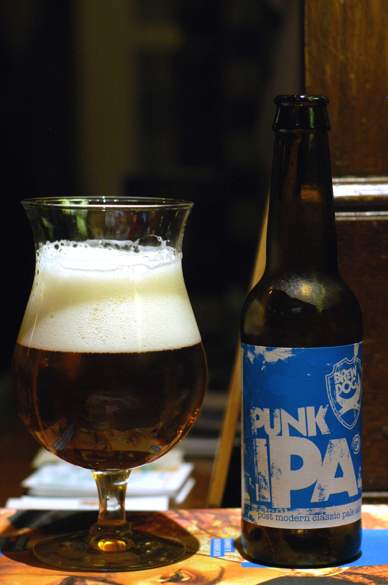 hops used - CHINoOK/AHTaNUM/NeLSON SAuViN
COMMERCIAL DESCRIPTION
This is not a lowest common denominator beer.
This is an assertive beer.
We don't care if you don't like it.
We do not merely aspire to the proclaimed heady heights of conformity through neutrality and blandness.
It is quite doubtful that you have the taste or sophistication to appreciate the depth, character and quality of this premium craft brewed beer.
You probably don't even care that this rebellious little beer contains no preservatives or additives and uses only the finest fresh natural ingredients.
Just go back to drinking your mass marketed, bland, cheaply made watered down lager, and close the door behind you.
*Pannepeut 2007 -
De Struise Brouwers